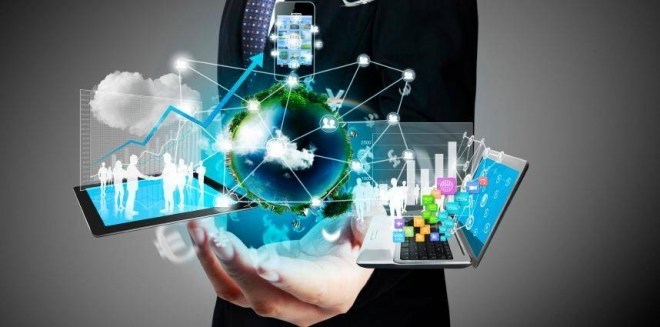 Every company, no matter what its size or industry, has documents. We have all suffered to find that particular document, or else we didn't know how to organize and file all that paperwork, did we?
What, then, about the time documents need to be filed or that basic fear of losing a document and needing it later? That's when the question arises: Do I still need to worry about archiving?
In this competitive business world, being ahead is essential. What can we do to make document archiving our ally and not let it hurt our business? We will see.
Archiving documents
First of all, we need to understand that there are two types of archiving. Physical and digital document archiving.
Physical: It is still the most common means of storing documents. A physical space is separated to store all documents, whether in folders, boxes, shelves, drawers, among others.
Digital: Documents are stored on computers or servers and can be intelligently divided into folders and subfolders, managing data and transforming manual workflows into easy solutions.
Identified yourself? Which of the two modes do you use?
Regardless of the answer, we will see what are the benefits and harms of each one, what is the appropriate solution for your company and what are the benefits of having the right solution and never losing your mind with filing your business documents.
How to archive documents?
We must remember that the document overload that we generate is one thing, but the information overload is quite another.
Undoubtedly, improper documents are something that almost all organizations want to eliminate. Information is not, the more, the better. This is for anyone who wants to grow professionally and enter the market with strength.
However, if this information contained in the documents is in inappropriate, poorly filed or disorganized locations, they are worthless, as they may even disappear! Poor filing of documents can result in lost time, rework and even lead to legal action.
Physical vs. Digital Document Archiving
Once you have seen the difference between the two, it is time to think which one best suits your company. Some prefer to continue with physical document archiving, others want to innovate and move to digital. But which one is really worth it?
Both physical and digital documents, if organized in the right way, generate benefits. Unfortunately, over time, the amount that a company needs to store its documents is absurd and it ends up being necessary more and more space to store these documents and, consequently, undue costs.
With a digital solution, this is not necessary. You do not need to spend on physical space, folders, furniture to store your documents. All of this is done on the computer. In addition to this type of document archiving to help reduce expenses, you can find your documents more easily and quickly.
Authenticity in document archiving
When dealing with digital documents, yet another question arises that raises many doubts: Is the credibility given to a physical document the same as that given to a digital one? Yes, but there are some points to deal with. First of all we need to define what authenticity means. Authenticity is when a document is worthy of acceptance, that is, that document is free from any type of corruption or alteration. He's authentic.
And what is authentication? It is when a person, both natural and legal, who has the authority to make a declaration, declares the authenticity of a document. In the case of physical documents this is easier to do. In the case of digital documents, a digital signature is required.
Therefore, when filing your documents both physically and digitally, make sure that they are authentic and take the necessary steps so that they do not have any type of corruption that may result in legal proceedings.
ECM and Document Archiving
ECM (Enterprise Content Management) or in Portuguese, "Enterprise Content Management" can be of great help. ECM is a set of tools and strategies that help us to manage, store, preserve and distribute all documents or content existing in our company.
Nowadays document management has become a vital part of organizations' processes, since everything generates documents. And they don't stop… They are invoices generated by the accounts payable and receivable sectors, records of all kinds, signed papers, contracts, receipts, resumes, customer documents, employees. With the help of an ECM we can make the filing of documents quickly, easily, safely and sustainably. Enough of that pile of paperwork!
An ECM system can help us make a systematic and sequential collection of all types of information. As we have seen, ECM is not just a tool or a technology, but it involves a whole set of strategies and tools that together dynamically manage to do all the document management we need.
In any business when filing documents, we care about the way documents are organized and who they go through; both when doing the storage and who will have access to them later.
With an ECM the loss of documents or leaking information is difficult to happen, complications based on storing and labeling all documents are reduced or eliminated. As the need arises for having important documents filed, they are systematically stored with easy organization and can be easily searched when needed.
In addition, it is a much safer process, since you can monitor everyone who has had access to a particular file. You can also control what level of access employees can have, allowing them to access the entire document or only parts of it, if necessary.
Who ever, when the end of the year came, decided to "clean up" the documents that they thought were no longer needed? Or did you call on that task force to analyze what may or may not be thrown away? It takes a lot of work, doesn't it? Not to mention the delay. With the right ECM solution those days are over. We can manage document archiving and define its lifecycle.
With ECM you have control and can manage information throughout its life cycle and improve your organization's productivity. All the time in which a document must be stored from entry to destruction is previously defined.
As we have seen, ECM solutions and the support given to them are many. It is up to us to analyze whether this is the right option for our business.
Scanning – what to do with my printed documents already archived?
Perhaps you have now decided to make use of digital document archiving, doing so with new documents is easy, but what to do with those documents that I already have?
Simple, use scanning. With scanning you will be able to gather all the important documents you need and transfer them to digital format. You can use, for example, the so-called smart capture. This type of technology can make your document filing much easier.
Just place the document you want to scan and the equipment does all the work, sending the document quickly and safely to a previously defined place and thus passing through the complete ECM solution. By doing this you will be able to easily manage and store new and old documents directly from your network or applications.
Benefits of doing the right document filing
For a company that is just trying to stay ahead of competitors in the market, the slowness, the difficulty of classifying and recovering the files, the rework and the lost and duplicate information present in the entire document archiving process is essential.
All of this reduces productivity, spends time, money, not to mention the stress it gives, isn't it? But with the use of technology we can be ahead.
The use of the digital document has many benefits. It helps in sustainability, as it reduces the use of paper, saves time that can be used in more important actions, avoids duplicate work and is faster, more efficient and safer.
Therefore…
Do not wait! Time today is precious and should not be wasted. To evolve is power. Archiving documents will always be subject to doubts and questions. Do not hesitate to ask for help! You can master this subject and be a master.
Look for the best for your company to grow in the market. With small attitudes you go far! Doing the filing of documents the right way in your company can make you leverage your company and be at the top of the market!
Bianca Matsumoto
Analista de Mídia Digital na Edocx, empresa parceira da Interact Solutions em Brasília
http://www.eservicenet.com.br/ 
Want to check out this full text and learn even more about the best digitization process?
Did you have any questions or want to leave your suggestion? Write in the comments.