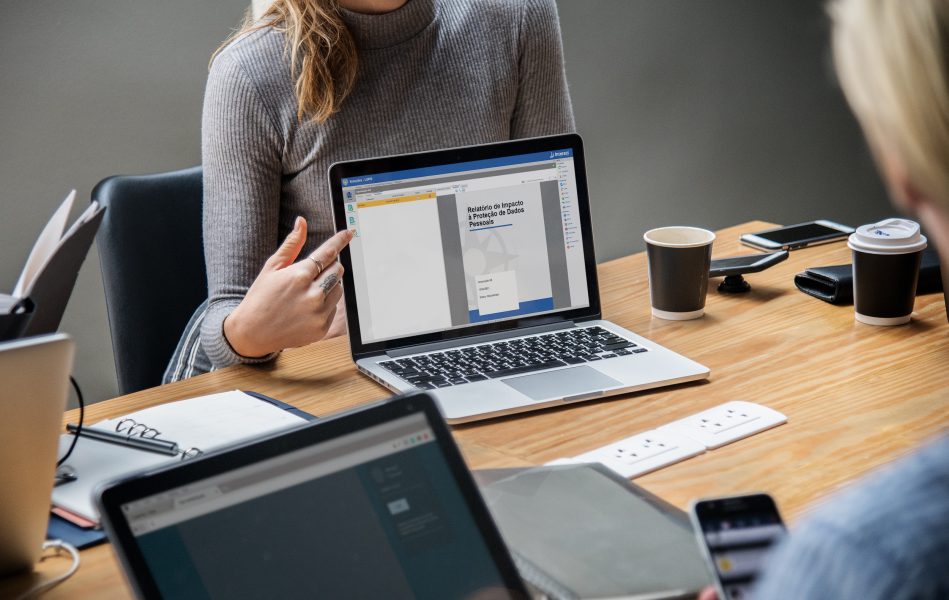 As untold rules of the Data Protection Law have left several managers as much as lost. In the end, it has been quite complex and challenging or the process of adapting systems to promote more security for given years linked to each company. A solution, very particular for each organization, can be more effective based on a software structure such as Suite SA, developed by Interact.

Topics in this article:
What is necessary to manage the data of my company?
SA Risk Manager
SA Occurrence Manager
SA Governance Manager
SA Document Manager
Data Protection Solution
I'm already a customer and I use all modules. What more do I need?
Or what is necessary to manage the data of my company?
Well, first of all, it should be explained that the Interact software, to Suite SA, is made up of modules, which attend to different areas and needs in an organization. All in all, the application has 15 modules and strategic solutions, allied to other 16 complementary components to management.
In spite of all the differences in the corporate governance of business successes, four of them are essential for the effective management of the Data Protection: the management of cliffs, occurrences, strategy and documents. Before reaching the main objective, which is to manage and secure two dice, it is necessary to prepare a solid base. Thus, it will be possible to establish work practices and information monitoring, guaranteeing greater efficiency of the system. In addition, five steps must be followed within Suite SA for the effective management of two data and consequent compliance with the LGPD:
1 – SA Risk Manager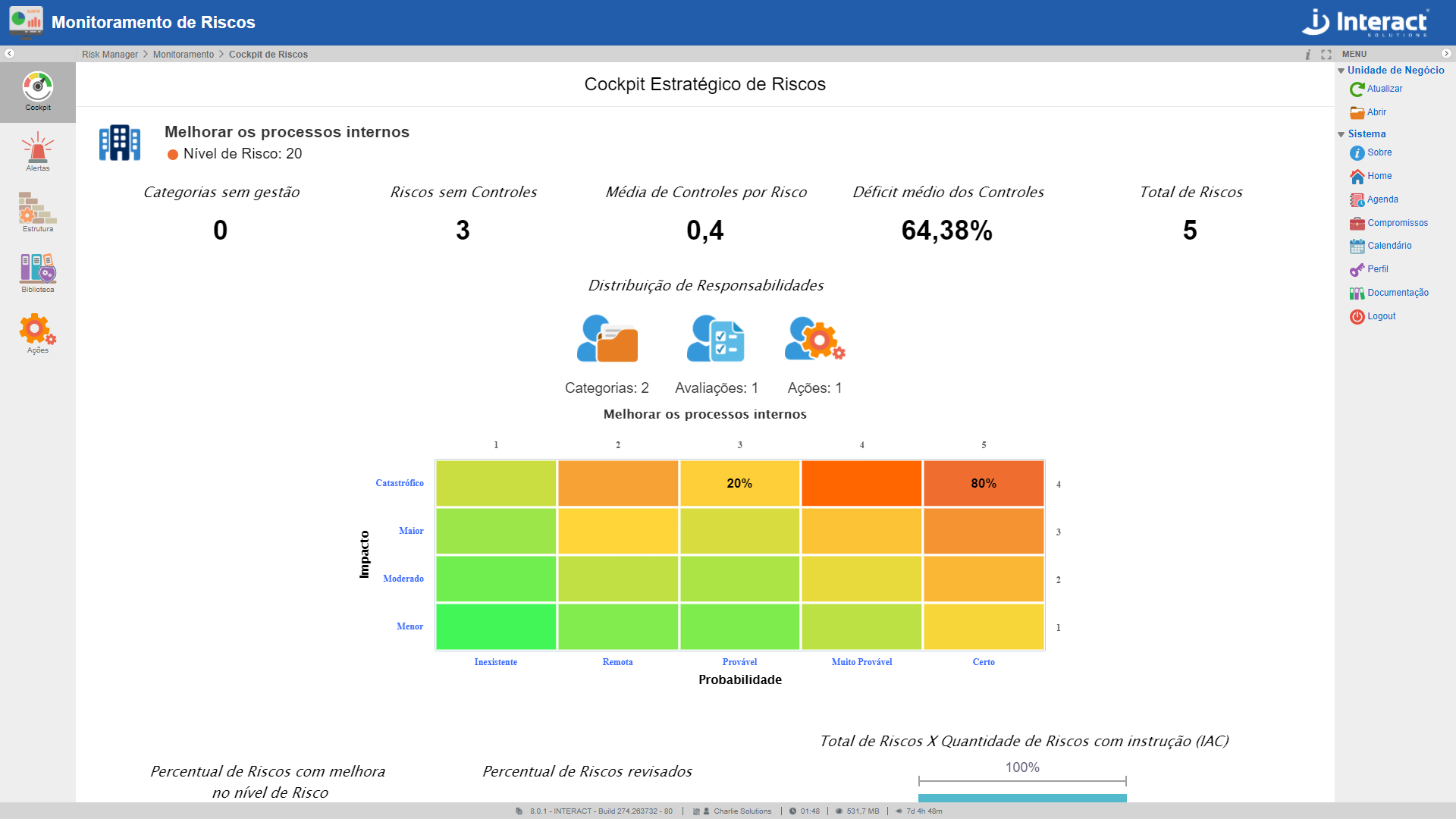 The implementation of Interact's Data Protection Solution starts with the configuration of the management modules mentioned in the previous paragraph. Risk mapping is the first of them, as this is where the threats that your organization may be exposed to and that lead to a data leak are analyzed. In this step, you assess and register your risks and define a series of actions to address and mitigate them. See a summary of the steps to be taken in this module:

2 – SA Occurrence Manager
A little shorter, this module is of great importance in dealing with risks. SA Occurrence Manager is an occurrence and nonconformity manager. Its system identifies incident concentrations and, therefore, allows them to be transformed into opportunities for improvement.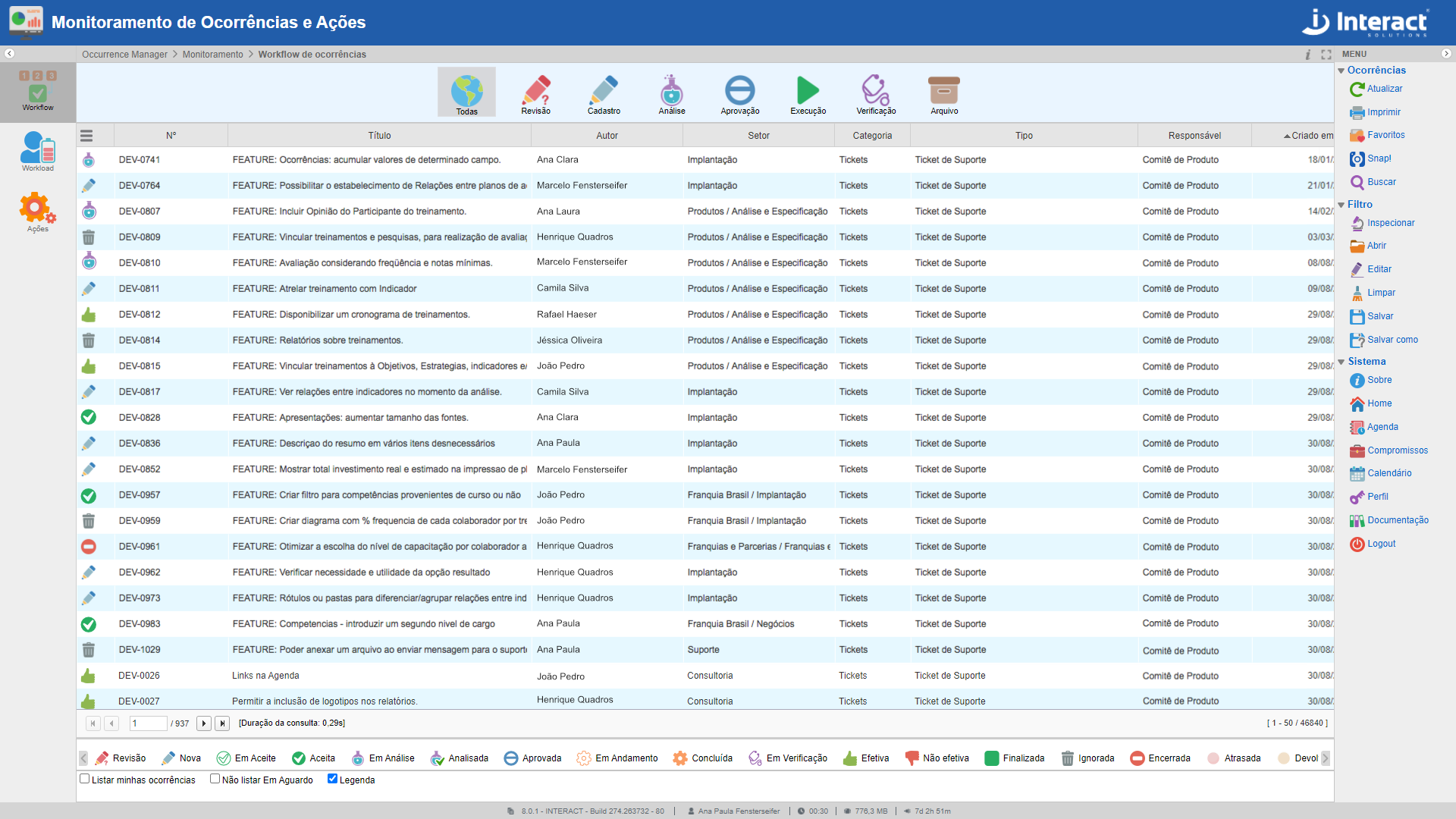 3 – SA Governance Manager
Every successor organization requires a strategic model to be defined. As the implementation of the Protection Data Solution is not different. Rather than dealing with the data, it is necessary to establish the perspectives of the project and the objectives.
4 – SA Document Manager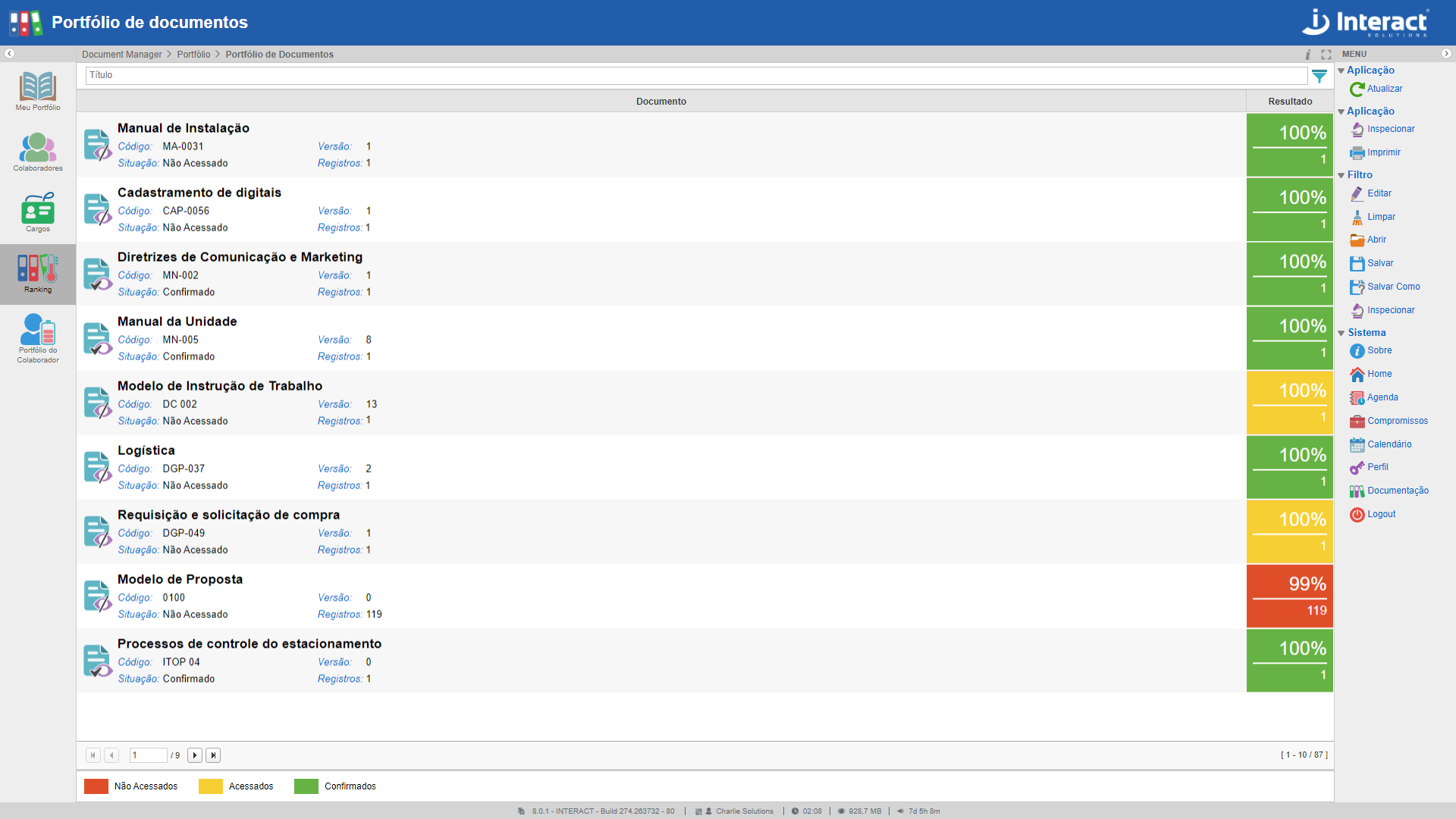 The target of the entire Data Protection is precisely at this stage, the protection of data and documents. When configuring SA Document Manager, you will create a repository, defining the categories, who are the controllers of this data, and also a data treatment cycle. In addition to these requirements, you can configure countless others!

5 – Data Protection Solution
Once the settings for the entire cycle and risks that the data may suffer have been configured, it is time to configure the Data Protection Solution, which integrates all the modules mentioned above in a tool capable of generating the Impact Reports required by the General Data Protection Law.
In the Data Protection solution, you register data types, create input lists, include forms, data groups, configure the crucial aspects for your organization's data protection and, finally, generate a complete impact report, with up-to-date data about your company's data.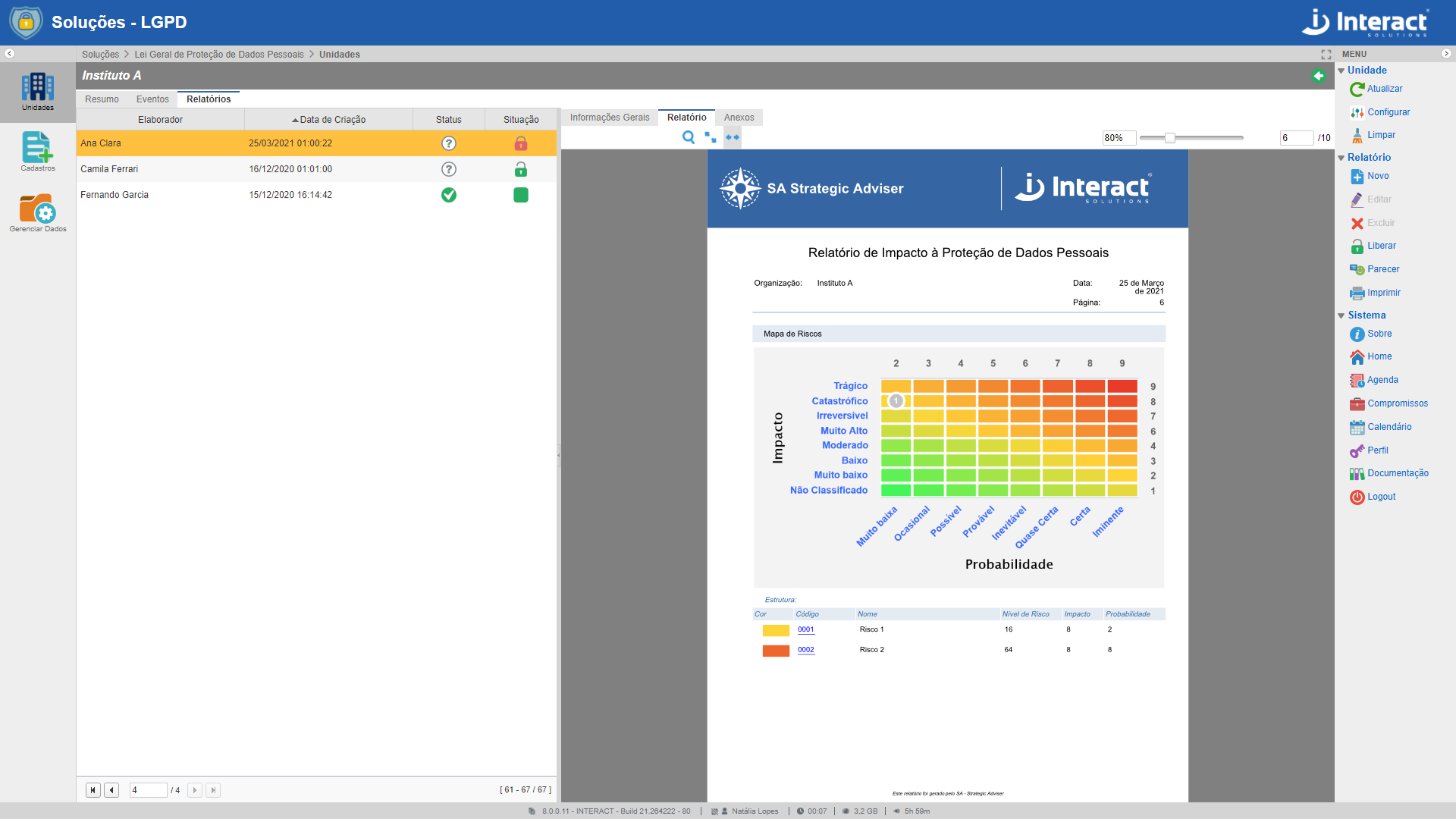 I'm already a customer and I use all modules. What more do I need?
Companies that already use the modules covered in the article need to go through a slightly different process. In general, if the company does not yet have risk mapping and specific policies for complying with the GDPR, it will be necessary to review these points to make the impact report viable. Therefore, in contractual terms, it will only be necessary to add the GDPR Solution to the Interact service package in order to integrate the modules and make impact reporting and more specific analyses possible.
Are there any questions left? Contact us and learn more about the GDPR Solution and how it can make your organization's data protection easier.